At some point during the planning process we decided to — get this — take photographs of ourselves from youth to present day and clip them to a string like laundry on a clothesline. It would be like our version of a projected slideshow, you see? Except using real photos! And in a fashion sort of reminiscent of your grandmother's backyard!1
What's that, you say? What? Huh? You've never seen anything like this anywhere else? Yes, I know. The beau and I are the originators of this photo line idea. We really should have started our own style blog; we'd most certainly be independently wealthy by now.
At one end of the reception courtyard we had this… structure. It was like a small pergola, just chillin' off by itself. We briefly considered putting a table under it and then setting our desserts on top of the table, but we decided it wouldn't make much sense to place the desserts in some kind of awkward wasteland on the opposite side of the dance floor, away from the rest of the food. So we decided to use the pergola to display our pictures instead.
On the morning of the wedding the beau got up and went over to the venue and wound some twine around the outer posts, then used miniature clothespins to clip the photos on the twine. I was initially concerned that the photos would blow away in a stiff breeze, but the flimsy little clothespins held fast during the whole day.
I would have helped him set up, but I was too busy getting my hair done and drinking mimosas during that time. Thank you, I appreciate your condolences.
The beau then topped off the look by hanging some fabric bunting above the photo lines. That's right, I said fabric bunting. I commissioned my brigadier to make it for us, and it's gorgeous. It's only a matter of time before the wedding design mavens and home fashion gurus swoop in to copy this shit and paste it all over the place. And I'll be busy laughing gaily and burying myself up to my neck in my millions, just like a grinning Scrooge McDuck going for a swim in his pool of gold coins. YEAH. JUST LIKE THAT.
Oh. What? Sorry.
The end result seemed to come together pretty well. I'll let you judge for yourself: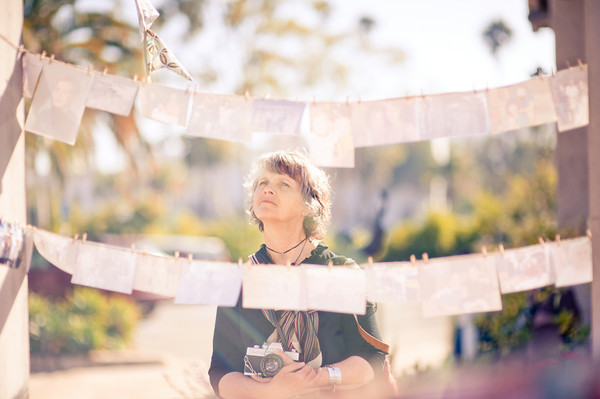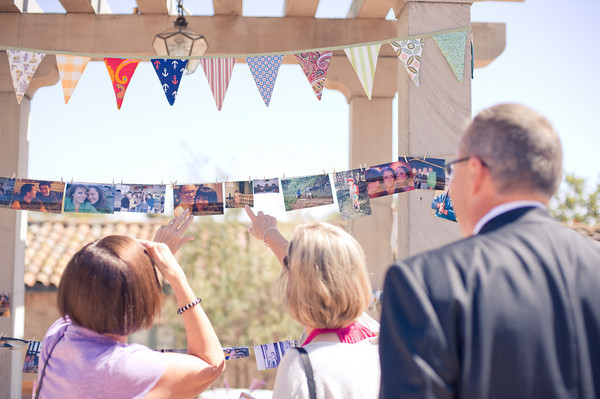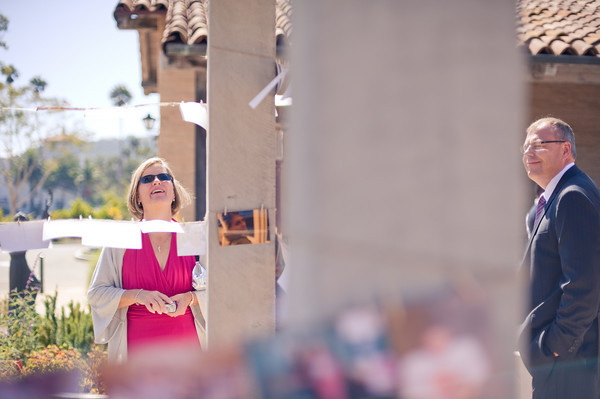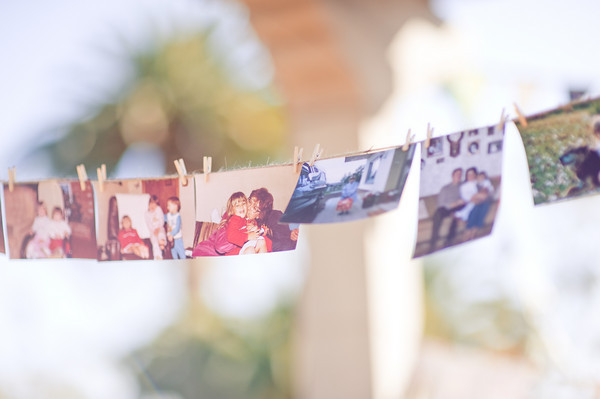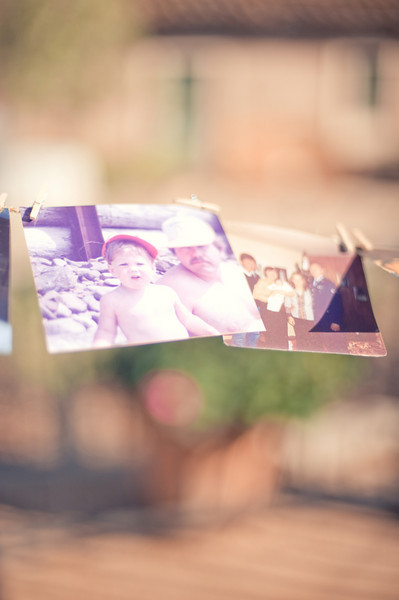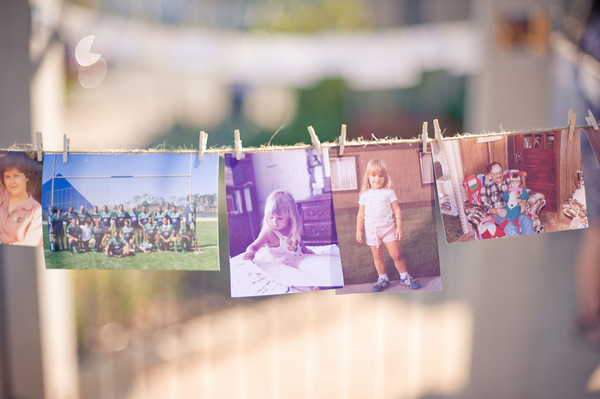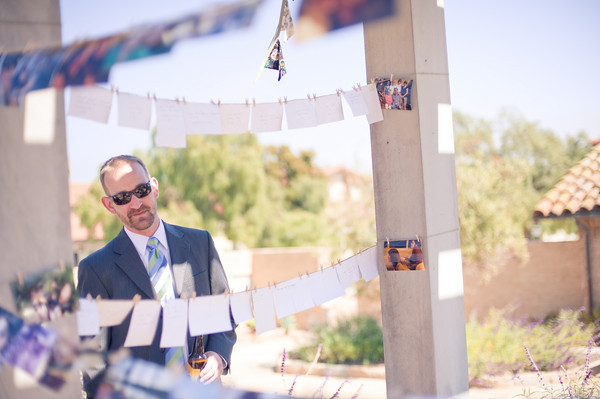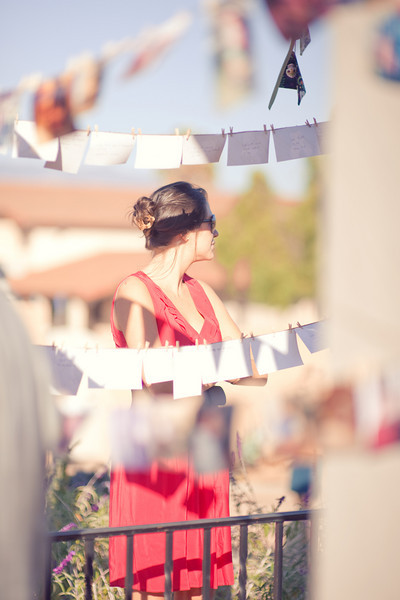 Annnnnd one last neat one of our friends checking out the photo line whilst I loom like a blurry specter in the foreground: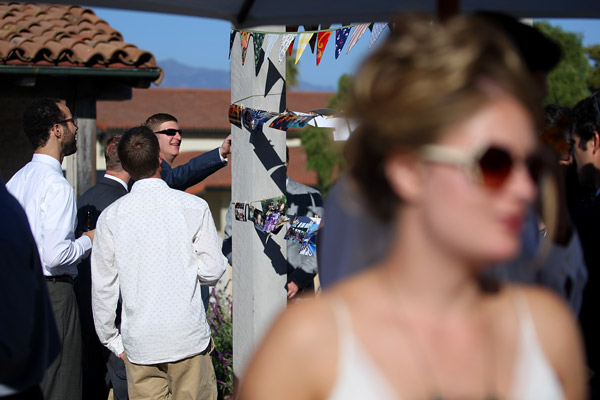 All right. That's that.
Did/will you put up photos at your wedding?
All photos by Christina Richards, except for the last one by Aaron Rosenblatt.
___________________________________________________
1 My grandmother still puts her laundry out on the line to dry. Underwear and all. My other grandmother, before she departed this rock, used to use an old-fashioned open-top electric washer that would agitate grimy water all over the floor before making you feed the clothes through a hand-operated wringer and hang them on the line. I used to help with this chore when I was a kid, and I loved doing it because it enabled me to pretend I was acting out a scene from Little House on the Prairie, if I simply ignored the part with the electric agitation. A few years before she died, my father broke down and bought her a brand-new washer and dryer set, and she was happy as a clam.