Sort of.
Do you remember the metallic frames from the last post? We used them to display our guest seating lists.
Some fun facts about them:
There are five brushed silver ones
There are two matte black ones
They are size 8.5×11″
They can be oriented vertically OR horizontally
They have those flaps in the back you can use to stand them up
They are free
I like popsicles
Don't you like popsicles?
I am also fond of squirrels
Listen, guys. In my post-wedding fit of GET EVERYTHING WEDDING-RELATED OUT OF THIS HOUSE RIGHT NOW, I nearly just handed these over to Goodwill. But something stopped me. I mean, they are fairly decent frames, and in good condition. What if someone else could use them? What if… what if one of YOU needed to use them for your wedding?
I realize this is not the coolest giveaway in the history of forever, and I also realize that these are not the most vital of items to give away. But I figure that if I can help someone cross something off of her wedding to-do list, why not do that? We're all kind of in this together, after all.
So here's the deal. If you are remotely interested in using these things, leave me a comment with your email address [EDIT: If you make sure to put your email address in the comment form, I'll get it. If you put a direct link to your email in the comment body, bots could discover it and start spamming you, and I don't want that for any of youse guys]. A week from now, on December 10, I'll use one of the random number generator things (given that more than one person responds) to select a winner. Then, I'll mail that person a box with the frames inside.
Terms and conditions may apply: The only condition I have is that you live in the continental United States. Since I am paying for shipping, I don't want to have to take out a small loan.
The closing sale: Think of the things you can do with them! You can use them for the wedding! For the home! For the garden! You can glue glitter on the outside! You can melt them down for scrap! You can fill them with pictures of your exes and then place them strategically around the house and see how long it takes your partner to notice, and then when he or she angrily confronts you you can be all like, "HA HA APRIL FOOLS'!" And he or she will be like, "WHAT THE HELL DO YOU MEAN, IT IS ONLY DECEMBER," and you'll be like, "WHATEVER, YOU ARE SO FACT-DRIVEN."
If I post some artsy-looking shallow-focus photos, you might like them more: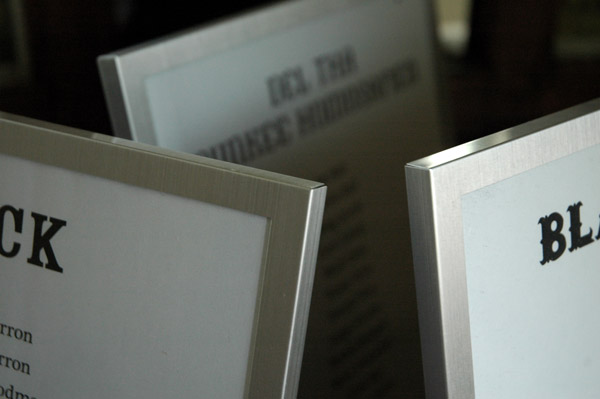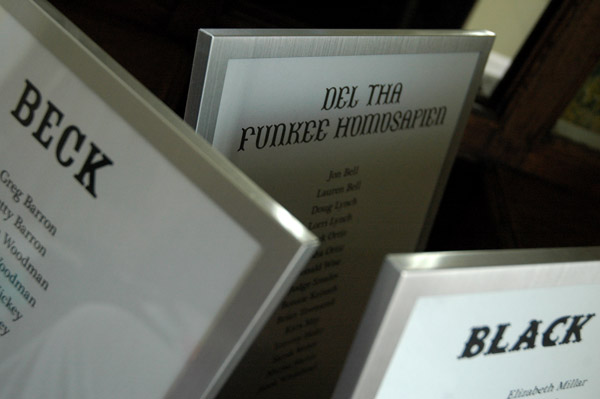 And just so you know, I didn't forget about the black frames: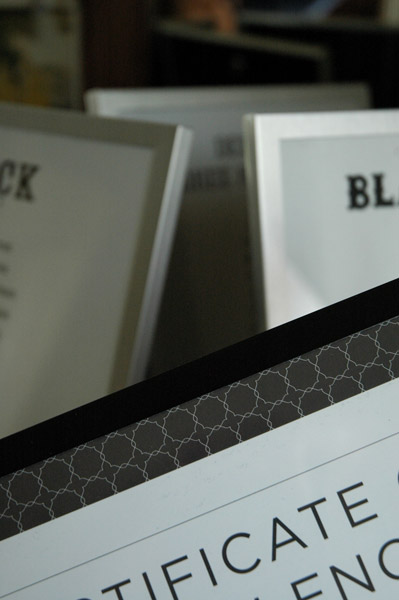 Impressive, no?
So what do you say? Any takers?