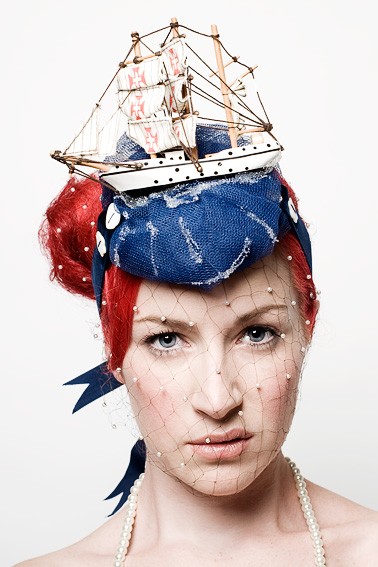 I haven't really begun to think about what's going on my head for the wedding day, but this… is probably not it.
No offense to the talented Chatham Girl, from whose Etsy shop (and from the nethers of whose mind) this hat has sprung. Because I do think this rose fascinator has something lovely about it, as does this, if only I could pull off a beret.
Because that's what people would do, is ask me to pull it off.
Ba-dum-ching.
darling come home
i can't take the apartment alone
you left your beret behind
and your croissant is getting cold