I've gotten a couple emails asking about certain clothing and jewelry details, so I thought I'd post a quick overview so everything is in one place.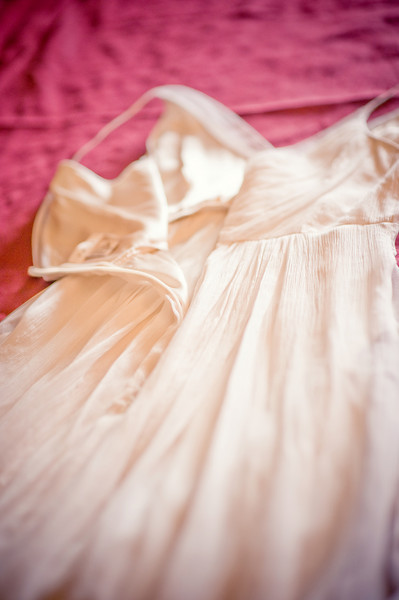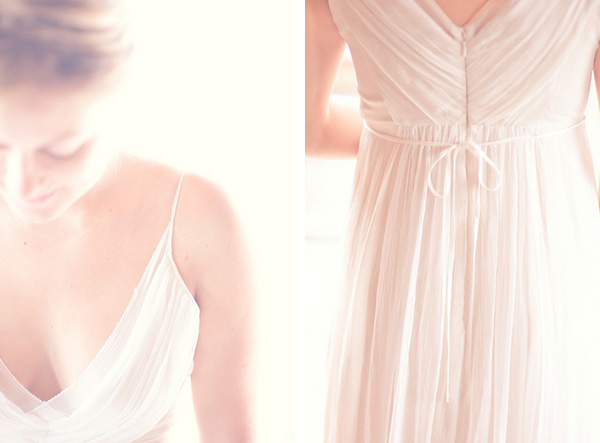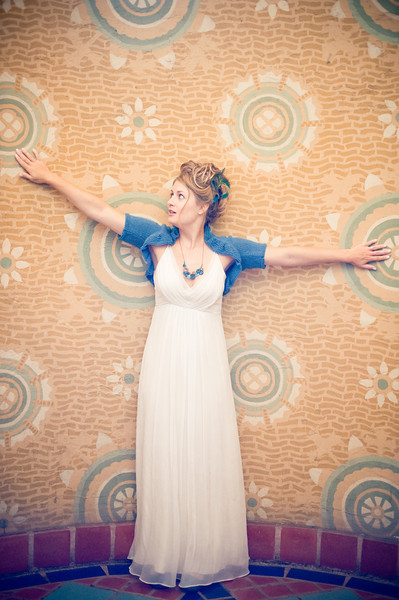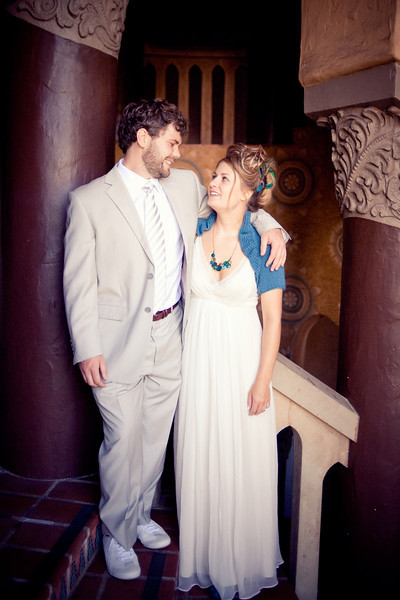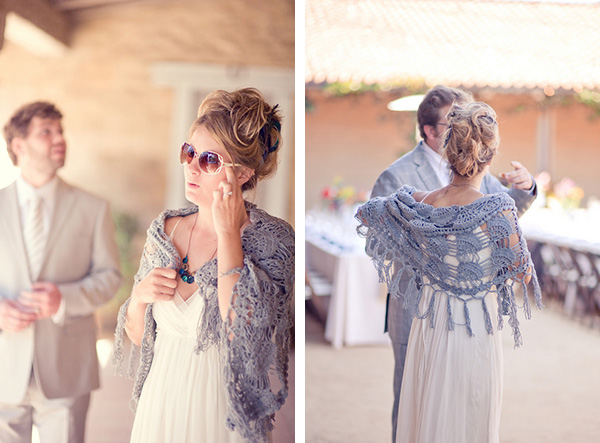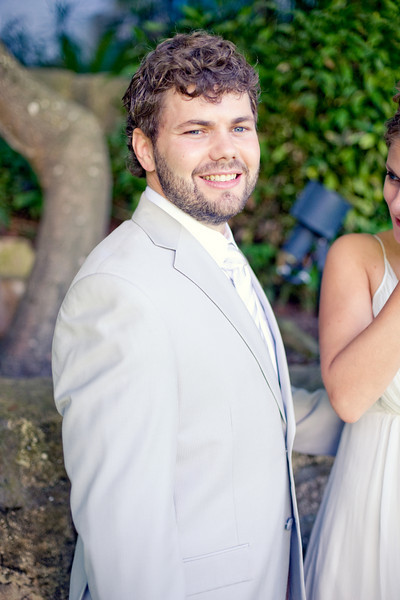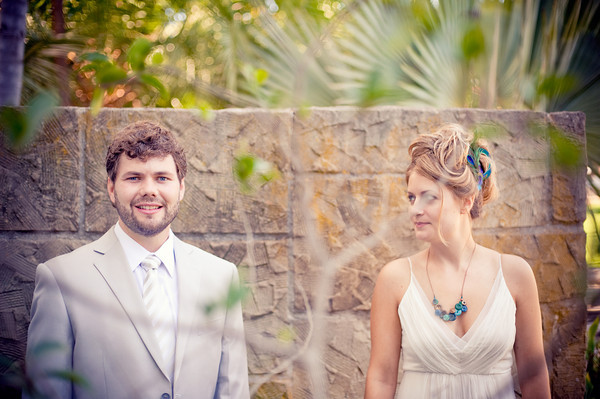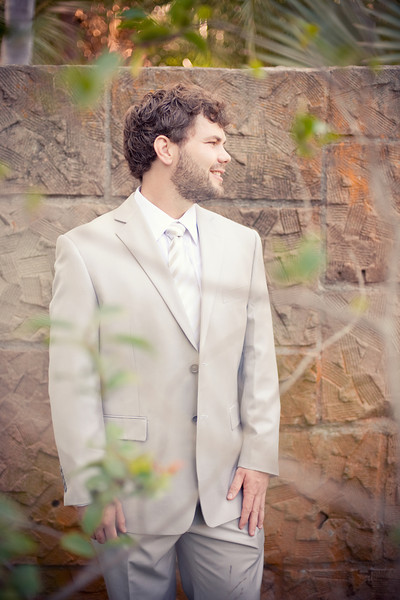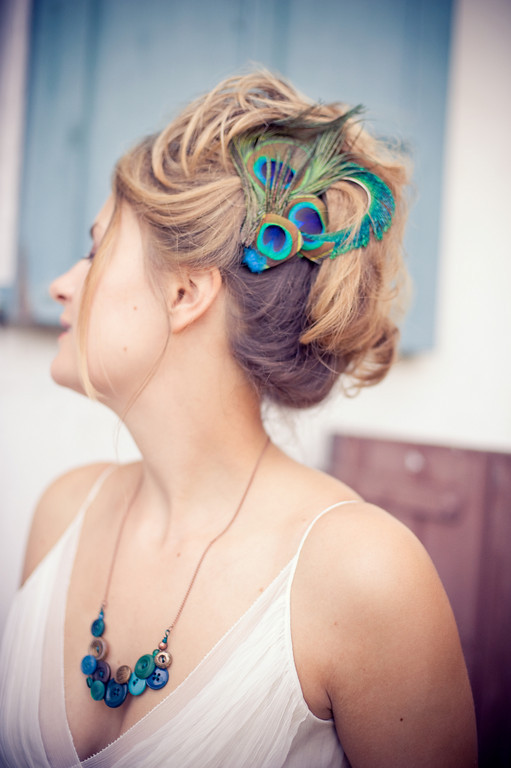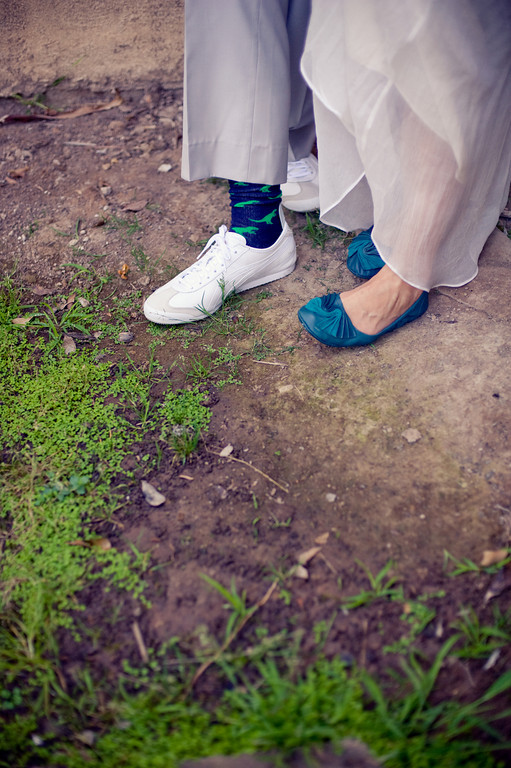 ME
Dress: Saja Wedding, #HB662. Was I in hot, throbbing, drooly love it it? No. But I really, really liked it. I felt comfortable in the flowing silk chiffon, and that was pretty much the main goal.
I didn't have a plan about my accessories in advance, and this caused me a lot of angst because the options were VAST. I basically ended up picking one thing (blue shrug) that informed my decisions on the other items.
Blue shrug and grey shawl (I got both because I couldn't choose between them): Sweet Knitting.
Peacock feather hair fascinators: Sweet Grass Mill.
Button necklace: Button Soup Jewelry.
Shoes: Seychelles Flamingo in Tea.
BEAU
Suit: The beau's suit came from a store in the fashion district in L.A. called Downtown Suits Outlet. It was part of a "two suits for $250" deal. We'd originally considered getting him a high-quality custom-made suit, but the bargain won out. The thing we liked about this place is that the owner didn't try to fleece us into thinking we were getting a real Italian suit for such an amazingly low price: "Sure, it's Italian design, but it's made in China." If you looked close, you could tell. But the suit fit him well, and he got a lot of compliments on it.
Tie: Downtown Suits Outlet. The owner threw in a couple ties for free with the purchase of the suits — the beau ended up wearing a white/silver striped one for the wedding.
Shoes: Asics Mexico 66 in White.
Socks: Urban Outfitters.
_______________________________________________
Photos by Christina Richards.